A Venue for Every Occasion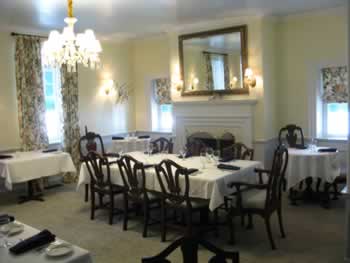 The Inn Dining Room
Bright, formal and elegant, the Smithfield Inn dining room is a lovely room for all occasions.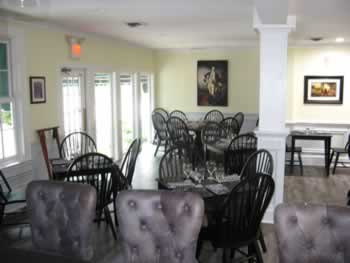 The William Rand Tavern
Casual and comfortable, the tavern has casual and formal dining areas. It's the perfect place for many types of gatherings.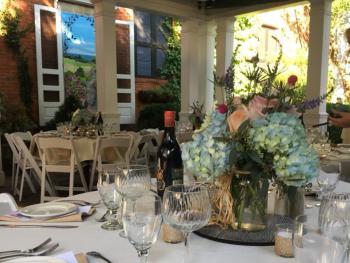 The Garden
For southern charm, you can't beat the garden dining area for a lovely and airy place to meet.
MURDER MYSTERY DINNER
Two performances – Both SOLD OUT
Friday, Sept. 24 @ 7 p.m. &
Saturday, Sept. 25 @ 6 p.m.
Agatha Christie meets Fawlty Towers as
audience members find themselves guests at cantankerous Clarissa's surprise birthday party. Someone is about to die, but who will it be? With excitement, intrigue, and foul play – trickery is most definitely afoot.
Events
We Do The Best Events
Events have been limited due to COVID-19. But, things are looking up! And life goes on. So when you're ready, give us a call and we'll help you plan a safe and fun event!
Visit
112 North Main St.  Smithfield, VA 23430
Mon.-Tues. CLOSED
Wed. – Sat. 11 a.m. – 9 p.m.
Sun. 10 a.m. – 3 p.m.
BED & BREAKFAST
OPEN EVERY DAY
Mon. 11 a.m. – 3 p.m.

Tues.-Sat. 11 a.m. – 9 p.m.
Sun. 10 a.m. – 3 p.m.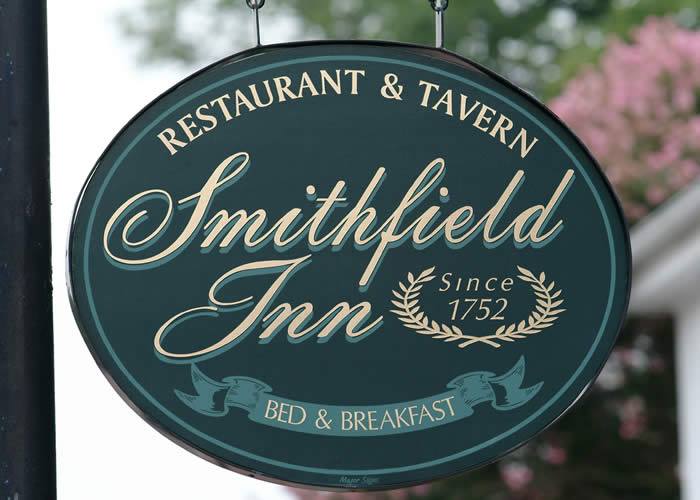 Smithfield Inn Restaurant & Tavern, Bed & Breakfast has been making travelers happy with food, drink, and accommodations since 1752.